Correlate's operations have been influenced by the United States' push to achieve its 2050 carbon goals, along with the evolving ESG criteria which defines the standards by which companies should operate
With more companies realizing the significance of having and implementing ESG goals, Correlate is looking at an opportunity to grow its customer numbers
76% of managers already implement ESG within their fixed income, up from 42% in 2021. Also, 74% of companies incorporate ESG in equities, up from 53% in 2021
Correlate's unique value proposition of affordability and potential profit of its ESG-related energy solutions differentiates the company from the rest in the industry, while offering an opportunity for both big and small enterprises to achieve their ESG goals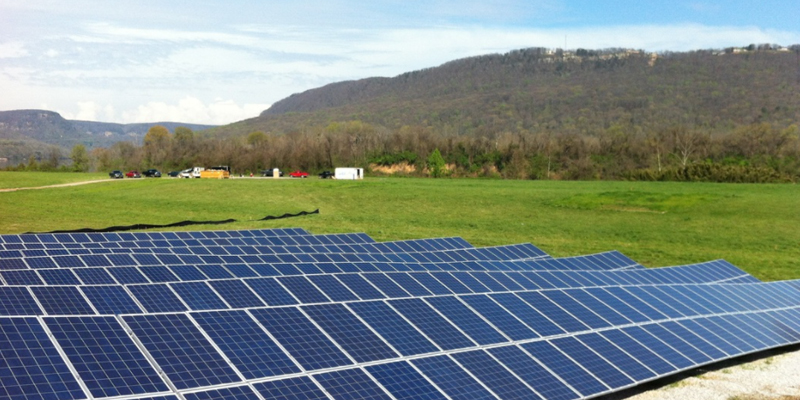 Correlate Infrastructure Partners (OTCQB: CIPI), a technology-enabled energy optimization and clean energy solutions provider for the United States commercial real estate industry has, since its inception, been committed to delivering a complete suite of proprietary clean energy assessment and fulfilment solutions for the market. This has been largely influenced by recognizing a significant opportunity in the market, coupled with the country's push to achieve its stated 2050 carbon goals.
Correlate's operations have been further influenced by the evolving environmental, social, and governance ("ESG") criteria, that define the responsibility standards by which a growing number of companies are being judged in the marketplace. ESG goals have helped to outline corporate policies associated with climate change, relationships with customers, suppliers, and the communities where it operates, along with their leadership and even shareholder rights. Most importantly, they have greatly influenced the push towards renewable sources of energy.
As time progresses, more companies are realizing the significance of having and implementing ESG goals, and this is, in turn, presenting a unique opportunity for Correlate to grow its customer numbers.
In a recent survey published by Reuters, it was noted that currently 76% of managers actively implement ESG within their fixed income, a significant rise from 42% back in 2021. In addition, the study noted that 74% of companies incorporate ESG in equities, up from 53% in 2021 (https://ibn.fm/jsrEr).
This surge, the report noted, reflects managers' improved ability to assess ESG signals in the asset class, along with investors' eagerness to diversify beyond ESG equity funds. Companies have even projected that in the next 12 months, 40% of their portfolios will include ESG elements, up 13 percentage points from the 2021 survey. 
There are several ways through which companies can improve their ESG score. However, the main ones touch on energy efficiency, along with water usage, waste production, and CO2 emissions (https://ibn.fm/20xYq). This is where Correlate comes in. 
With commercial buildings consuming over 35% of generated electricity in the United States, and emitting too much carbon, there is an increasingly recognized need to shift to more renewable energy sources. With Correlate's industry-leading energy solution and financing platform, the company is aiding in significantly reducing site-specific energy consumption, deploying clean energy generation and efficiency solutions that help companies achieve their ESG objectives.
Already, Correlate has an opportunity pipeline of over $100 million in commercial projects, with over $20 million in awarded backlog. As more companies recognize the value of achieving ESG goals, Correlate can expect to grow its customer numbers and, consequently, its revenue as time progresses.
The company's unique value proposition, including the affordability and profit potential of its ESG-related energy solutions, differentiates Correlate from other players in the industry. It is also lowering the barrier of entry for even small organizations to adopt renewable energy solutions, allowing for the easy achievement of their set ESG goals. This reflects Correlate's understanding of the market, and its commitment to creating value, not just for its customers but also its shareholders.
For company information, visit the company's website at www.CorrelateInfra.com, including the following:
NOTE TO INVESTORS: The latest news and updates relating to CIPI are available in the company's newsroom at https://ibn.fm/CIPI
About Green Energy Stocks
Green Energy Stocks (GES) is a specialized communications platform with a focus on companies working to shape the future of the green economy. The company provides (1) access to a network of wire services via InvestorWire to reach all target markets, industries and demographics in the most effective manner possible, (2) article and editorial syndication to 5,000+ news outlets (3), enhanced press release services to ensure maximum impact, (4) social media distribution via the InvestorBrandNetwork (IBN) to millions of social media followers, and (5) a full array of corporate communications solutions. As a multifaceted organization with an extensive team of contributing journalists and writers, GES is uniquely positioned to best serve private and public companies that desire to reach a wide audience of investors, consumers, journalists and the general public. By cutting through the overload of information in today's market, GES brings its clients unparalleled visibility, recognition and brand awareness. GES is where news, content and information converge.
To receive SMS text alerts from Green Energy Stocks, text "Green" to 888-902-4192 (U.S. Mobile Phones Only)
For more information, please visit https://www.GreenNRGStocks.com
Please see full terms of use and disclaimers on the Green Energy Stocks website applicable to all content provided by GES, wherever published or re-published: https://www.GreenNRGStocks.com/Disclaimer
Green Energy Stocks
Los Angeles, CA
www.GreenNRGStocks.com
415.949.5050 Office
[email protected]
Green Energy Stocks is part of the InvestorBrandNetwork.