Correlate Infrastructure Partners is known for executing portfolio-scale renewable energy and efficiency upgrades across the U.S.
With a recent study observing that more CEOs are now prioritizing sustainability, the market is clearly growing for Correlate's services
Correlate helps companies deal with some of the key challenges identified in the study, including concerns about the return on investment and economic benefits, lack of insights from data, inadequate skills, and general technological barriers
Correlate funds, designs, engineers, and builds sustainability-focused projects in addition to providing the technical expertise through its team of energy experts, and in a way that makes sustainability compellingly affordable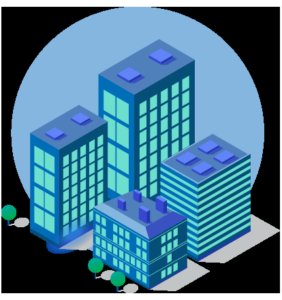 Sustainability is increasingly gaining prominence as part of the mainstream corporate agenda. A recent study by the Institute for Business Value ("IBV"), a think tank that is part of IBM Corporation (NYSE: IBM), notes that "CEOs who successfully integrate sustainability and digital transformation report a higher average operating margin than their peers."
The IBV study, which drew insights from interviews with 3,000 CEOs from over 40 countries, showed that 37% more CEOs in 2022 than in 2021 consider sustainability a top priority. More significantly, 83% anticipate sustainability investments will yield improved business results in the next half a decade (https://ibn.fm/m348T).
The CEOs, however, mentioned a number of hurdles that could hinder the achievement of their sustainability objectives. Chief among the challenges cited by most CEOs, 57%, is the unclear return on investment ("ROI") and economic benefits of sustainability investments. Others include regulatory and technological barriers, lack of clear insights from data, and inadequate skills for moving forward.
The study, nonetheless, singled out strategy, committed leadership, and strategic partnerships, as some of the key drivers and differentiators that could enable companies to deal with these hurdles and attain sustainability. "Solving the world's most vexing social and environmental problems demands strategic collaboration and innovative approaches within and across industries," an excerpt from the report reads (https://ibn.fm/l6cOX).
In Correlate Infrastructure Partners (OTCQB: CIPI), a company with an extensive track record in executing portfolio-scale renewable energy and comprehensive efficiency upgrades across the United States, CEOs looking to solve social and environmental problems find that strategic partner and innovator. 
With Correlate, the company's website notes, sustainability and profitability are no longer at odds. CIPI makes it far easier for organizations to attain their Environmental, Social, and Governance ("ESG") and Net Operating Income ("NOI") goals. This is accomplished through a low-cost model that minimizes risk and guarantees value, greatly reducing the wasting of time and money. With executives citing ROI and economic benefits as some of the major hurdles to sustainability investment, it's a major selling point that Correlate's funding mechanisms for renewable energy projects and efficiency upgrades deal directly with these concerns. 
"Our funding mechanisms don't require out-of-pocket capital expenditures ("CapEx"). Because our solutions are cash flow positive, you can rapidly capture the full value of opportunities and increase net operating income," CIPI's website reads.
Important as it is, funding is just one of the benefits client companies realize by partnering with Correlate. Others include unsurpassed technical expertise when it comes to efficient technological solutions and analytics. CIPI relies on a team of energy experts to develop a customized operating strategy that fits each organization's portfolio. This team utilizes analytics that combines the clients' facility and utility data and their corporate energy goals, creating a clear and useful foundation that helps them identify the most impactful measures affecting NOI when solutions are installed or deployed. 
CIPI designs, engineers, and builds the projects, collaborating with its clients' existing partners to ensure that all parties are working efficiently toward the same goal. Correlate deploys its software platform, which monitors, measures, and optimizes numerous building performance metrics before, during, and after the completion of the installations and upgrades to identify energy improvement opportunities. 
The market for Correlate's services appears set for healthy expansion, consistent with industry reports. Analysts at Reports and Insights, for instance, project that the energy-efficient building market will grow from a value of $235.7 billion in 2020 to $476.4 billion by 2028, representing a 9.2% CAGR (https://ibn.fm/4EnEr). At the same time, a market outlook report by Allied Market Research estimates the global renewable energy market will expand at a CAGR of 8.4% from 2021 to 2030. This growth will see the value increase from $881.7 billion in 2020 to an estimated $1.978 trillion by 2030 (https://ibn.fm/8dyVR).
For more information, visit the company's website at www.CorrelateInfra.com. 
For more information, visit the company's website at www.CorrelateInfra.com.
NOTE TO INVESTORS: The latest news and updates relating to CIPI are available in the company's newsroom at https://ibn.fm/CIPI
About Green Energy Stocks
Green Energy Stocks (GES) is a specialized communications platform with a focus on companies working to shape the future of the green economy. The company provides (1) access to a network of wire services via InvestorWire to reach all target markets, industries and demographics in the most effective manner possible, (2) article and editorial syndication to 5,000+ news outlets (3), enhanced press release services to ensure maximum impact, (4) social media distribution via the
InvestorBrandNetwork (IBN) to nearly 2 million followers, and (5) a full array of corporate communications solutions. As a multifaceted organization with an extensive team of contributing journalists and writers, GES is uniquely positioned to best serve private and public companies that desire to reach a wide audience of investors, consumers, journalists and the general public. By cutting through the overload of information in today's market, GES brings its clients unparalleled visibility, recognition and brand awareness. GES is where news, content and information converge.
To receive SMS text alerts from Green Energy Stocks, text "Green" to 844-397-5787 (U.S. Mobile Phones Only)
For more information, please visit https://www.GreenNRGStocks.com
Please see full terms of use and disclaimers on the Green Energy Stocks website applicable to all content provided by GES, wherever published or re-published: https://www.GreenNRGStocks.com/Disclaimer
Green Energy Stocks
Los Angeles, CA
www.GreenNRGStocks.com
415.949.5050 Office
[email protected]
Green Energy Stocks is part of the InvestorBrandNetwork.