Consumers are increasingly conscientious about companies' performance on metrics involving their environmental, social and governance ("ESG") profiles 
Energy-use optimization advisory firm Correlate Infrastructure Partners helps companies improve their sustainability efforts and their transparency on what they're accomplishing
CIPI's analytical capabilities not only help clients improve their carbon emission standards, but their operational profitability in the process
Companies are increasingly adopting ESG standards in response to international governmental efforts to forestall rising planetary temperatures and anticipated severe weather growth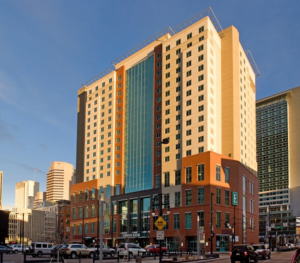 Purpose-driven companies no longer rely on their vision and mission statements to do the work of communicating their values. Environmental, social and governance ("ESG") disclosures now often have the capability to provide measurable information on a business's commitment to their communities. 
And ESG metrics are increasingly assuming competitive significance with consumers. 
NewsDirect recently noted reports by research technology company Glow, analysts at NielsenIQ and researchers at PwC that found ESG metrics trending among conscientious product purchase decisions. 
"In May 2022, Glow found that 1 in 4 consumers in the U.S., Australia and the U.K. started, switched or stopped use of a brand with sustainability and social responsibility concerns as a factor," the report states (https://ibn.fm/DbQC9). "All of this is not to say that opinions about a company's performance on sustainability, diversity or fair trade is the sole reason for switching brands. However, data shows these perceptions can be a significant decision point — and in a competitive marketplace among brands, they can tip the scales."
Correlate Infrastructure Partners (OTCQB: CIPI), a company established to help clients fight climate change through improved facilities energy use, see sustainability not only as a socially responsible thing to do, but a way of improving corporate profitability. 
CIPI's platform allows companies to meet their ESG goals while increasing rent and operating revenues, drawing on the mutually constructive capabilities of its subsidiaries to identify opportunities for reducing pollution, ways to improve their carbon footprint, and methods for financing needed improvements.
Financial services giant Morgan Stanley underlines the operational importance of improving buildings' energy use footprints, stating in an investor briefing that "Overall, the real estate investment team estimates that a typical office building that integrates sustainable practices could help reduce building expenses by 3 to 30 percent, creating $3.5 billion to $34.9 billion of asset value in the top 10 U.S. markets in the process" (https://ibn.fm/fhD8Z).
NewsDirect's report cited findings this year from the Wharton School of the University of Pennsylvania that a rising percentage of retail shoppers in the United States are willing to spend more on the products they buy if the brands are demonstrating socially and environmentally responsible performance. The report noted the increasing sentiment occurred across all generations over the last two years. 
In June, the International Energy Agency's latest World Energy Investment 2022 report described findings that clean energy investment grew by 12 percent year-over-year, which was significant compared to the 2 percent growth recorded during the first five years after the Paris Accords of 2015 that produced international agreement on standards for reducing carbon emissions in an effort to stem rising global temperatures. 
"The path to full decarbonization will take ambition and intentional execution," CIPI CEO and President Todd Michaels stated in June (https://ibn.fm/buxFE). "By teaming up with industry innovators and experts, we can guide commercial real estate owners in creating new revenue and rent opportunities from their existing energy assets."
For more information, visit the company's website at www.CorrelateInfra.com, including the following: 
NOTE TO INVESTORS: The latest news and updates relating to CIPI are available in the company's newsroom at https://ibn.fm/CIPI
About Green Energy Stocks
Green Energy Stocks (GES) is a specialized communications platform with a focus on companies working to shape the future of the green economy. The company provides (1) access to a network of wire services via InvestorWire to reach all target markets, industries and demographics in the most effective manner possible, (2) article and editorial syndication to 5,000+ news outlets (3), enhanced press release services to ensure maximum impact, (4) social media distribution via the InvestorBrandNetwork (IBN) to millions of social media followers, and (5) a full array of corporate communications solutions. As a multifaceted organization with an extensive team of contributing journalists and writers, GES is uniquely positioned to best serve private and public companies that desire to reach a wide audience of investors, consumers, journalists and the general public. By cutting through the overload of information in today's market, GES brings its clients unparalleled visibility, recognition and brand awareness. GES is where news, content and information converge.
To receive SMS text alerts from Green Energy Stocks, text "Green" to 844-397-5787 (U.S. Mobile Phones Only)
For more information, please visit https://www.GreenNRGStocks.com
Please see full terms of use and disclaimers on the Green Energy Stocks website applicable to all content provided by GES, wherever published or re-published: https://www.GreenNRGStocks.com/Disclaimer
Green Energy Stocks
Los Angeles, CA
www.GreenNRGStocks.com
415.949.5050 Office
[email protected]
Green Energy Stocks is part of the InvestorBrandNetwork.