Correlate Infrastructure Partners is a portfolio-scale development and finance platform that offers a complete suite of clean energy solutions for the commercial real estate industry
A report by the investment managers at Morgan Stanley's Real Estate Investing ("MSREI") arm established that sustainable practices drive the value of real estate
Their analysis, which focused on five financial indicators – revenue, operating expenses, financing cost, leasing expenses, and property value – documented how investors can draw additional value from sustainability investments
Correlate is enabling commercial real estate owners and investors to realize monetize benefits by financing, designing, building, and maintaining building efficiency and energy efficiency projects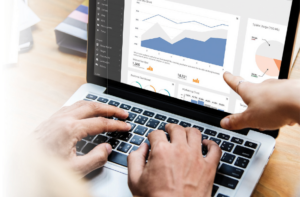 According to the 2021 Global Status Report for Buildings and Construction, buildings accounted for 37% of energy-related carbon dioxide ("CO2") emissions and 36% of global energy demand in 2020. And though these figures represent a drop from 38% and 37%, respectively, in 2019, the report advised that the pandemic-driven decline is temporary since the emissions and energy demand are poised to increase with growing economic activity (https://ibn.fm/YT7sS).
And with experts warning that, if left unchecked, the emissions could double by 2050 (https://ibn.fm/SMWvw), regulators, investors, nongovernmental organizations, and tenants are increasingly mounting pressure on the real estate sector to implement best practices that not only improve sustainability but also reduce greenhouse gas ("GHG") emissions. As this happens, property investors like Morgan Stanley's Real Estate Investing ("MSREI") arm are recognizing other possible outcomes beyond the environmental benefits, and Correlate Infrastructure Partners (OTCQB: CIPI) is empowering real estate investment trusts ("REITs"), investors, and commercial property owners to profitably implement the sustainable practices and enjoy these favorable monetary outcomes. 
In a report, the MSREI investment managers observed an emerging global trend that has seen efficiency and performance optimization drive the value of real estate (https://ibn.fm/KissS). "Overall, the real estate investment team estimates that a typical building that integrates sustainable practices could help reduce building expenses by 3 to 30%, creating $3.5 billion to $34.9 billion of asset value in the top 10 U.S. markets in the process," an excerpt from the report reads.
The MSREI brief analyzed the impact of sustainability investments on ten real estate return factors through the lens of financial indicators such as revenue, operating expenses, financing cost, leasing expenses, and property value. It noted that "real estate portfolios that integrate sustainability may be better positioned to attract and retain reliable, long-term occupants," hence boosting revenue. The practices also reduce operating expenses related to waste disposal, water, and energy and are more likely to attract favorable debt terms as bankers and investors seek to reward real estate companies that embrace sustainability. 
Additionally, green buildings are linked to lower leasing expenses as a result of reduced carry costs because of less downtime. Finally, sustainable practices have been shown to trigger property appreciation – retrofitting buildings and optimizing their energy usage directly impacts net operating income ("NOI") by lowering operating costs or increasing revenue. And according to the brief, a higher NOI increases the value of a property.
In understanding the benefits of putting up efficient and energy-optimized buildings, Correlate has committed to helping commercial real estate owners improve their buildings' NOI, lower carbon emissions, and reduce deferred maintenance. Correlate is a company that offers a complete suite of proprietary clean energy assessment solutions for the commercial real estate industry as well as developing and financing renewable energy projects.
The company offers commercial and industrial facilities access to clean electrification solutions focused on intelligent efficiency measures, locally sited solar and energy storage, and EV infrastructure. In addition, Correlate fully funds decarbonization, facility health, and energy optimization programs. 
"Correlate identifies cash flow positive energy solutions, designs and manages upgrades, and monitors performance over the long haul," the company's website reads. Correlate achieves this without requiring its clients to pay upfront fees. "Our funding mechanisms don't require out-of-pocket capital expenditures ('CapEx'). Because our solutions are cash flow positive, you can rapidly capture the full value of opportunities and increase NOI," the website further explains. 
For more information, visit the company's website at www.CorrelateInfra.com, including the following:
NOTE TO INVESTORS: The latest news and updates relating to CIPI are available in the company's newsroom at https://ibn.fm/CIPI
About Green Energy Stocks
Green Energy Stocks (GES) is a specialized communications platform with a focus on companies working to shape the future of the green economy. The company provides (1) access to a network of wire services via InvestorWire to reach all target markets, industries and demographics in the most effective manner possible, (2) article and editorial syndication to 5,000+ news outlets (3), enhanced press release services to ensure maximum impact, (4) social media distribution via the
InvestorBrandNetwork (IBN) to nearly 2 million followers, and (5) a full array of corporate communications solutions. As a multifaceted organization with an extensive team of contributing journalists and writers, GES is uniquely positioned to best serve private and public companies that desire to reach a wide audience of investors, consumers, journalists and the general public. By cutting through the overload of information in today's market, GES brings its clients unparalleled visibility, recognition and brand awareness. GES is where news, content and information converge.
To receive SMS text alerts from Green Energy Stocks, text "Green" to 844-397-5787 (U.S. Mobile Phones Only)
For more information, please visit https://www.GreenNRGStocks.com
Please see full terms of use and disclaimers on the Green Energy Stocks website applicable to all content provided by GES, wherever published or re-published: https://www.GreenNRGStocks.com/Disclaimer
Green Energy Stocks
Los Angeles, CA
www.GreenNRGStocks.com
415.949.5050 Office
[email protected]
Green Energy Stocks is part of the InvestorBrandNetwork.