Clean energy solutions innovator Correlate Infrastructure Partners Inc. is a company focused on helping businesses that develop and rent out commercial building properties to adopt smart energy use and reduce harmful climate impacts
Smart energy programs have gained traction during the past year as the federal government has enacted laws funding climate-friendly initiatives on a massive scale
Investors in public companies have shown a growing interest in supporting corporations with strong environmental, social, and governance ("ESG") profiles as a measure of their efforts to pursue environmentally sustainable production
CIPI helps corporate clients analyze their energy use practices, assess areas of possible ESG improvement, and find ways to realize cost advantages from making changes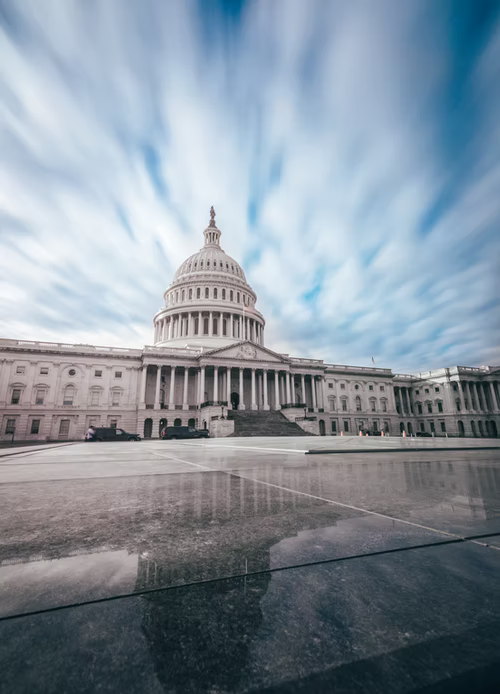 During the past year, the current administration has passed legislation funding a wide-ranging series of climate-improving environmental measures, and utilities innovators such as distributed energy solutions company Correlate Infrastructure Partners (OTCQB: CIPI) have positioned themselves to take maximum advantage.
The transformative effort to overhaul the nation's economy and address climate change during 2021 and 2022 included the Infrastructure Investment and Jobs Act ("IIJA"), which has been rebranded as the Bipartisan Infrastructure Deal (https://ibn.fm/mHmzH), and led to passage of the landmark Inflation Reduction Act of 2022 ("IRA") (https://ibn.fm/ngkhh).
The U.S. Department of Energy ("DOE") recently announced that it has begun taking applications for a grants program that will provide an initial $80 million of the $500 million program to public schools across the country to help them perform energy improvements, focusing particular attention on rural and low-income urban districts.
"School facilities are the second-largest sector of public infrastructure spending according to the American Society of Civil Engineers, yet school buildings are consistently reported as aging, unhealthy and inefficient," the DOE's news release states (https://ibn.fm/jt3w8). "The Renew America's Schools program … will help create healthier learning environments, lower utility costs and redirect funds to support students and teachers."
The DOE also announced this month that it intends to invest up to $72 million from the Bipartisan Infrastructure law to expand a training program for workforce development to support energy efficiency and emissions reductions in commercial and institutional buildings (https://ibn.fm/0f6cn).
The Bipartisan Infrastructure Deal also will invest more than $7 billion in the supply chain for batteries essential to providing affordable clean energy, $1.5 billion for clean hydrogen manufacturing, and $750 million to support advanced energy technology manufacturing projects in coal communities
"The Bipartisan Infrastructure Deal will turbo-charge clean energy deployment by funding several highly effective state and local programs that will spur projects that increase access to energy efficiency to save money for American families, businesses and communities, help achieve our clean energy goals and accelerate job growth," the DOE stated last month (https://ibn.fm/B2q3R).
Correlate Infrastructure Partners has established a platform for helping the commercial real estate industry (companies that develop and rent out commercial building properties) succeed at acquiring solar, cogeneration, energy storage, and electric vehicle infrastructure.
Such climate-friendly measures have gained gravitas with corporations as investors have shown increasing interest in supporting businesses with good environmental, social and governance ("ESG") profiles, pouring $69.2 billion into ESG-weighted funds last year (https://ibn.fm/fk7kn), despite political challenges (https://ibn.fm/CLNow).
CIPI's distributed energy solutions provide clients with current energy use analysis, recommendations for optimization, and advisement on access to financial resources that will ultimately help the clients reduce their costs as they make climate-friendly improvements.
For more information, visit the company's website at www.CorrelateInfra.com, including the following:
NOTE TO INVESTORS: The latest news and updates relating to CIPI are available in the company's newsroom at https://ibn.fm/CIPI
About Green Energy Stocks
Green Energy Stocks (GES) is a specialized communications platform with a focus on companies working to shape the future of the green economy. The company provides (1) access to a network of wire services via InvestorWire to reach all target markets, industries and demographics in the most effective manner possible, (2) article and editorial syndication to 5,000+ news outlets (3), enhanced press release services to ensure maximum impact, (4) social media distribution via the InvestorBrandNetwork (IBN) to millions of social media followers, and (5) a full array of corporate communications solutions. As a multifaceted organization with an extensive team of contributing journalists and writers, GES is uniquely positioned to best serve private and public companies that desire to reach a wide audience of investors, consumers, journalists and the general public. By cutting through the overload of information in today's market, GES brings its clients unparalleled visibility, recognition and brand awareness. GES is where news, content and information converge.
To receive SMS text alerts from Green Energy Stocks, text "Green" to 844-397-5787 (U.S. Mobile Phones Only)
For more information, please visit https://www.GreenNRGStocks.com
Please see full terms of use and disclaimers on the Green Energy Stocks website applicable to all content provided by GES, wherever published or re-published: https://www.GreenNRGStocks.com/Disclaimer
Green Energy Stocks
Los Angeles, CA
www.GreenNRGStocks.com
415.949.5050 Office
[email protected]
Green Energy Stocks is part of the InvestorBrandNetwork.